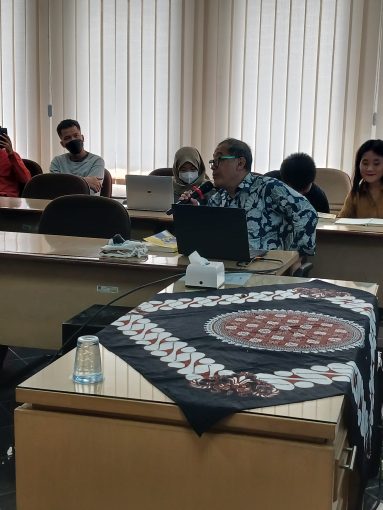 After previously being released, the book "Kapitalise Digital dan Ekonomi Berbagi" was enthusiastically discussed in a book discussion event on Monday (26/6).
In this discussion, Dr. Budiawan, as the editor, opened the discussion with an explanation of what digital capitalism and sharing economy are in the landscape of the digital world. Dr. Irsanti Widuri Asih, one of the authors, shared the research process she conducted while writing the book. Dr. A.B. Widyanta, as the discussant, appreciated the various topics raised by the authors and presented in a holistic manner by the editor. The book "Kapitalisme Digital dan Ekonomi Berbagi" can still be ordered through the Department of Media and Cultural Studies.
See you at the next #booktalk.